The King'S School Administration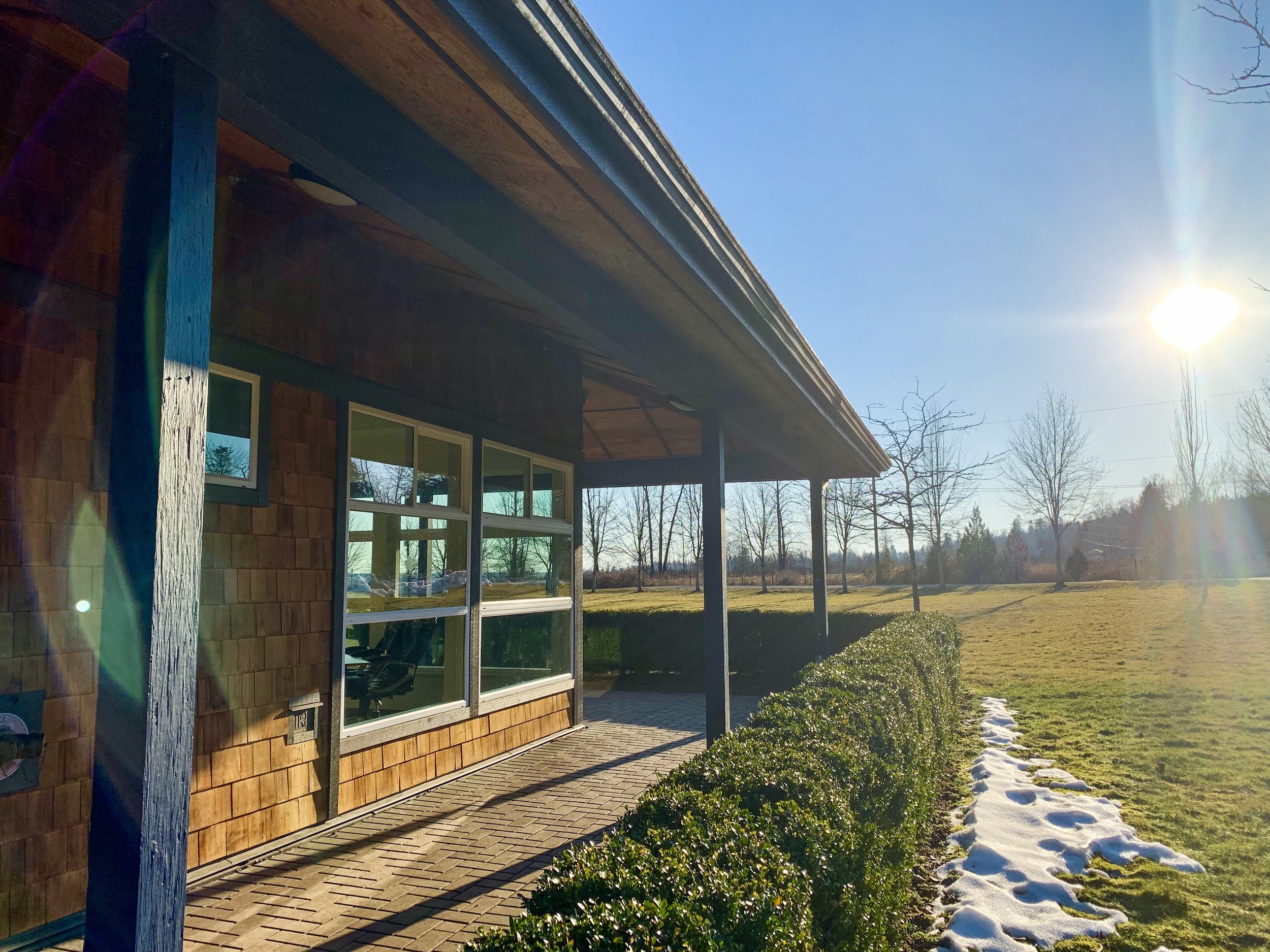 Tim Ireland
PRINCIPAL // MET, BED, BPE
Tim's post-secondary career path started at Langara College in Vancouver, BC, where he earned a Finance and Investment diploma, followed by a two-year stint with Dun and Bradstreet of Canada as a business analyst. Medical advancements in the 1970s allowed him to overcome a potentially crippling affliction, which had prohibited him from physical education classes throughout his elementary and secondary school years. Significantly, these medical advancements changed his career path by opening the door to the physical education program at the University of British Columbia. Tim graduated with BPE honours (head of the graduating class) before returning to his business background.
Tim quickly landed a business education position at Eric Hamber Secondary School in Vancouver, BC, where he remained for a brief 34 years. His teaching specialties gradually split into two broad categories: accounting and technology. The technology side ultimately focused on web-page design, electronic graphic design, and pre-press publishing. These teaching interests led to his acquisition of a Master of Educational Technology degree from UBC.
The accounting side of Tim's teaching developed into a career as an educational author. He first wrote a national series of classroom activities for the Certified General Accountants of Canada. Then, in 1988, Tim partnered with retiring author George Syme, who had already created the leading high school accounting textbook in Canada: Accounting 1. As co-author, Tim has been privileged to play a lead role in maintaining and increasing the prominence of Accounting 1 over the last 30 years.
Tim is currently serving as an elder at Christ Covenant Church in Langley, BC. While Tim believes that all of life is a Christian ministry, the specific one that is dearest to him is the Crisis Pregnancy Centre of Vancouver. Tim was a founding board member in 1984 and served in various board capacities for the next 23 years.
Tim is cautious about citing one Bible verse that guides him because the "entire book is far better than a snippet." Yet, the following passage from Colossians has always brought him life and energy: "Whatever you do, work heartily, as for the Lord and not for men."
By the Lord's grace and mercy, Tim promises to continue The King's School's worldview that is encased in the above verse. He plans to play a role in ensuring the long-term growth and success of TKS, hoping for the school to serve the Christian education community in the Langley area—and beyond!—for decades and decades to come.
Laura Ireland
Associate PRINCIPAL // BED
Even before graduating from high school, Laura knew she wanted to teach. It was straight to UBC for her then! After receiving her BEd degree, Laura started her teaching career in the North Vancouver School District— first for four full-time years, and then for a number of part-time years as she and Tim started a family.
When the Ireland family moved to Langley, Laura home-schooled her daughters for a year before enrolling them in The King's School. Soon, she followed the girls to TKS with her first round of teaching Kindergarten at the school (three years in the late '90s). Family circumstances brought another round of home-schooling before Laura returned to The King's School for the final 11 years of her career in primary school education. She is well loved by children, parents and staff; her tender heart towards children and loving manner is an asset the community greatly treasures.
As you can see, from an educational standpoint, Laura has touched all the bases: public school, home school, and formal Christian education. She is hoping to hit a grand slam in this exciting administrative opportunity at TKS. She brings exemplary teaching skills and a thorough knowledge of TKS logistics. More importantly, Laura brings true affection and love for this community's students, parents, and staff. Her warmth radiates from within and is felt by all within her reach.
Laura's favourite Christian ministry is adoption, with all of its complex dimensions. For 16 years, she served on the board of Hope Adoption Services in Abbotsford, BC, an organization that pioneered principles of open adoption, which are now commonplace in this province.
The words of Psalm 16 are particularly beautiful for Laura, especially verses five and six: "The LORD is my chosen portion and my cup; you hold my lot. The lines have fallen for me in pleasant places; indeed, I have a beautiful inheritance."
Laura is truly grateful that the Lord's boundary lines for her life have included the precious 23 acres in Langley where The King's School community has flourished for so long.
Charlaine Statham
Vice-Principal // BA, BED
"Teaching? No, I don't think I will ever be a teacher."
Famous last words.
Sure, as a child growing up on Vancouver Island, Charlaine loved to mark up her books with bright red check marks and role play being a teacher - but as a career? No way.
In fact, it wasn't until after Charlaine dabbled in various administrative jobs and then completed her Bachelor of Arts in History that God started embedding these desires in her heart and a passion to teach.
"As a very shy child, the thought of being in front of a classroom terrified me. But I realised that when God calls you to do something, you need to have faith that He will equip you for that task in spite of your fears. Ultimately, I wanted to follow God's will for my life."
So, she did. After completing her Bachelor of Education, Charlaine eventually found her way to the rural landscapes of The King's School and has been here since 2010 as the Senior Humanities teacher.
Her teaching load has been highly varied: from encouraging heartfelt performances in her acting students, to analysing the classics of Bronte, Wilde and Tolkien, to evaluating the causes of world wars, to helping students consider and pursue career goals.
"It's been a job that has combined many of my personal interests. But at the end of the day, I have the joy of walking alongside students and seeing their academic and spiritual growth from grade 8 to 12. It's an amazing honour and privilege."
Charlaine has felt a similar call to administrative work.
"I love teaching at TKS, but I'm equally excited about the opportunity to share, grow, and lead with a fantastic administrative team. This campus 'in nature' is entirely unique and allows for a diverse and holistic education. I believe we can push that to new heights, and I'm excited to see how God will lead this school and these students to be culture-changers."
Charlaine has many favourite scripture verses, but one from Isaiah 55:11 is especially meaningful: "So is my word that goes out from my mouth: It will not return to me empty, but will accomplish what I desire and achieve the purpose for which I sent it."
"As staff, we always believe that every student who comes to TKS is here for a reason. Much of our day involves speaking into the lives of children, and it is my hope that God will communicate through us and help establish the foundation of truth for each child. It is His word that produces fruit, and it always accomplishes its purpose."
Ultimately, it is Charlaine's goal—both as a teacher and a Vice Principal—that each student feels valued and loved, and that they have the freedom to explore their gifts with imagination and boldness in a spirit of servanthood.
Stephanie Botwright
Vice-Principal // BED, MAEL
Stephanie received a Bachelor of Education from Trinity Western University. Upon graduation, she began working at a Christian school in Abbotsford where she taught the high-school French program and Bible. After five years, she wanted to learn new skills and push herself to continue improving as a teacher. This desire led her to a position in the Coquitlam public school district as a grade 3/4 French Immersion classroom teacher. Stephanie was dedicated to her professional growth and was able to push the boundaries of what is possible; during this time, she also completed her Masters of Arts in Educational Leadership at TWU.
Working in the public system was a wonderfully cultivating experience, but it confirmed her passion for Christian education. She missed the uplifting community of a Christian school and the authentic conversations about faith that she so often had with students. Her favourite passage from the Bible is Psalm 23; both she and her students often say it together in French during class. The imagery reminds her to surrender her worries to Christ, who will bring her peace.
Stephanie is so excited to be joining the team at The King's School. TKS has unlimited potential with its incredible campus, dedicated staff, and committed parents. She is looking forward to working alongside people who believe in its powerful mission: Knowing, Showing, and Enjoying God.
North Langley has been Stephanie's home for the past seven years, and she will enjoy working within her own community. She attends North Langley Community Church with her husband, Josh, and their young son, Thomas. On weekends, they often go with their dog, Yogi, to Derby Reach. Because her favourite food is Eggs Benedict, she can almost always be found out for brunch with the fam after church on Sunday. She also loves art, baking (especially chocolate mousse), and swimming. But to her, there is nothing more thrilling than breaking the seal on a new 1000-piece puzzle.
Her heart is full of hope and anticipation for the coming year at this unique school. She has already felt so blessed and welcomed by the TKS community, and she looks forward to getting to know everyone.
Want to know more? Contact us to book a guided tour, where you can learn the strategies we use to achieve our aim of Knowing, Showing and Enjoying God through all we do.